Afreximbank releases $6 billion for food security in Africa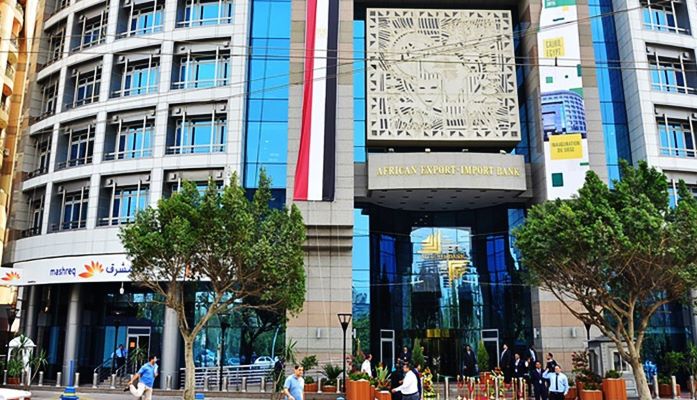 TO foster Africa's food security, the continent's Export-Import Bank (Afreximbank) has invested $6 billion in development finance to benefit and enhance Africa's food security prospects marred by various changes climatic conditions and reinforced by geopolitical influence, a senior official said.
The Cairo-based multilateral financial institution, established in 1983, presumably to finance and promote intra and extra-African trade plans to launch the low-rate credit facility to all African countries and help finance food and commodities staples, as well as fertilizers to help boost food security for Africans. country, Egypt understood following various headwinds, among others, the Russian-Ukrainian war and the climate change that threatened the continent – a call for stopgap measures.
The Daily News, an Egyptian daily publication, quoting Afreximbank's senior manager, Gainmore Zanamwe, said plans were underway to launch a development finance program through a credit facility starting with an initial amount of 44 billion US dollars with a value to be revised to 6 billion dollars to meet demand.
Without detailing the loan's interest terms, the report says the funding will seek to finance food and commodities, as well as fertilizers, and will seek to cushion and improve food security in affected countries. Last June, Afreximbank published its report "Africa's 2022 Growth Prospects: Poise under Post-Pandemic and Heightening Geopolitical Pressures" in which it highlighted that Egypt is expected to account for 17% of Africa's combined output expansion in 2022, compared to 16% in 2021.
The two largest economies, Nigeria and South Africa, according to the bank in its report, are expected to account for 17% and 15% of the region's overall output respectively.
"Growth is expected to strengthen in North Africa – the fastest growing sub-region – driven by the impressive performance of Egypt, the territory's largest economy.
"The projected recovery is also indicative of the relatively strong rebound of a few large African economies, Egypt – which entered the COVID-19 crisis with significant buffers after years of economic reforms – being an example."
In a report by Africa Renewal magazine, Africa's recovery from climate change and the effects of COVID 19 depends on the effective implementation of the 43-member African Continental Free Trade Area (AfCFTA) after the two winds opposites that have scattered the continent's plans to remain food secure. exacting a heavy socio-economic toll and endangering the survival of half of the continent's micro, small and medium-sized enterprises (MSMEs). Four out of five African businesses would witness a dramatic reduction in sales.
As African countries restart their economies and gradually remove COVID-19 restrictions, the ripple effects of the Ukraine crisis are growing daily. The effects are particularly acute in terms of food security, given the continent's dependence on food imports from the conflict region, according to the report.
Rising fertilizer costs and the impact of climate change are exacerbating food shortages, as hocks have slowed progress towards achieving SDG2 – Achieve zero hunger by 2030.
The United Nations Food Agency and FAO, the United Nations Economic Commission for Africa (UNECA) and the African Union, in a joint report entitled: "Africa: regional security overview food and nutrition," noted that more than a fifth of the continent's population faced hunger two years ago, representing an estimated 281.6 million people, 46.3 million more than in 2019.
Due to the current harsh economic realities in countries, the report adds, the Breton Woods Institution-IMF encourages governments around the world to subsidize the cost of food and energy for their poor – a social intervention presenting a huge fiscal challenge for many African countries.
The call to support the success of the AfCFTA operationalized last April with an estimated market of over US$1.3 billion can be said to be helpful as it will peak An effective solution is to boost intra-African trade, which has the potential to pave the way for food security, the newspaper claims.
Africa has enough food to ensure that its citizens do not face hunger; however, the challenge is to ensure that trade contributes significantly to food security. The United Nations Economic Commission for Africa-UNECA, is putting its weight against the AfCFTA.
It predicts that the "local initiative" will reinvigorate the continent's capacity for intra-African trade in goods and services by up to 25% by 2040, in part through increased MSME activities, business support organizations and strong policy frameworks.
To guarantee food availability and combat price volatility, it is necessary to connect agricultural markets, maintain incentives for producers in surplus areas and stimulate cross-border trade.
ECA encourages African countries to support the AfCFTA and help build capacity and enhance intra-regional trade and strengthen measures for continued exchange of goods and services and for food self-sufficiency. To help achieve these goals, the International Trade Center (ITC) launched One Trade Africa (OTA) in 2020.
The OTA is a five-year program designed to help African MSMEs take advantage of market opportunities generated by the African Continental Free Trade Area (AfCFTA).
According to ECA estimates, the AfCFTA, with support, will boost intra-African trade in goods and services by up to 25% by 2040, in part through increased MSME activities, business support organizations and strong policy frameworks.
The trade pact eliminates at least 90% of tariff lines on goods produced in Africa over the next 5-15 years. This will be a boon for businesses, including those engaged in intra-African agricultural trade.
Currently, the average tariff on agricultural products traded between African countries is 17.1%, while exports to Organization for Economic Co-operation and Development (OECD) countries are 15%. With the AfCFTA, intra-African exports of agricultural and food products are expected to increase by 20-35% by 2040.
The AfCFTA, the continent's treadmill for accelerating intra-African trade and strengthening Africa's trading position in the global marketplace by strengthening Africa's common voice and political space in global trade negotiations, aims to Maximize Africa's growth potential and the value addition of its products to realize real returns from the continent's exports of goods and services while boosting intra-African trade
With support from the private sector, the AfCFTA will strive, according to the architects, to create a single market of 1.27 billion consumers with an overall GDP of between US$2.1 and US$3.4 trillion. It is also a fast-growing market, as the number of consumers is expected to reach 1.7 billion by 2030.
The AfCFTA market also has a growing middle class, which currently numbers 350 million people and is expected to reach 600 million by 2030. African e-commerce is also on the rise. McKinsey & Company predicts in an independent report that online retail growth in Africa will reach an all-time high of US$75 billion by 2025./