Buenos Aires Hours | A great moment for the discontented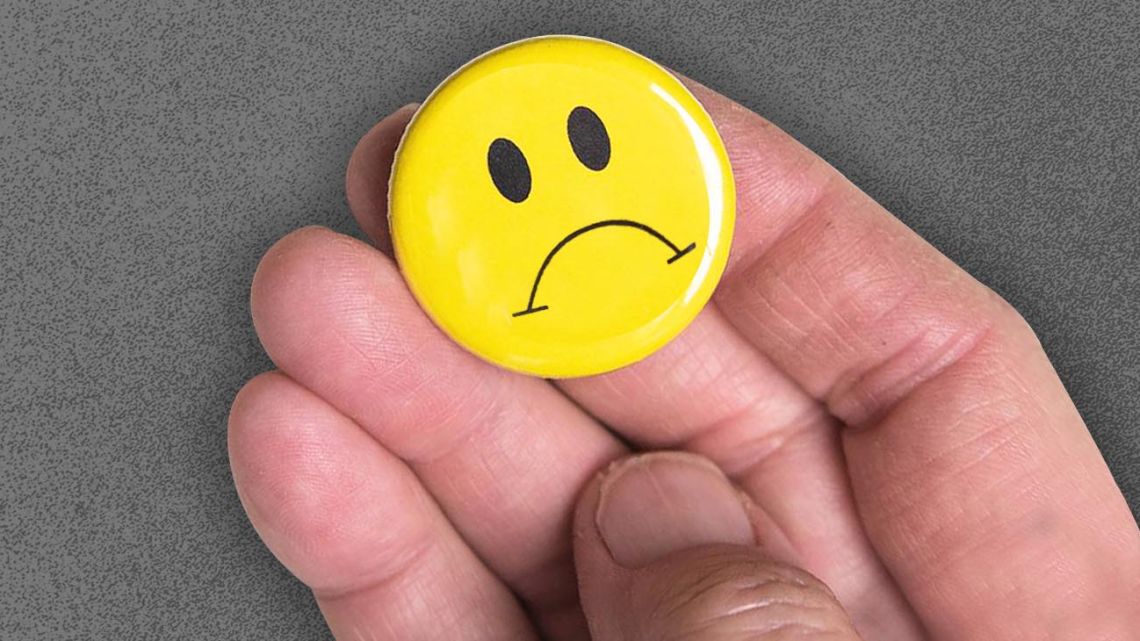 Until the end of the 20th century, issues concerning human rights, women's rights, race relations, social justice, the environment and others were widely regarded as issues that obsessed the bearded men in sandals who should not be taken too seriously. Much has changed since then. In the rich western countries and their cultural ramifications, what was once the fringe has become the center. The void left by the implosion of old-fashioned Marxism was quickly filled by people who, after overcoming the loss of an ideology they had found inspiring but who, after its followers had slaughtered at least a hundred million of men, women and children, failed miserably to deliver the promised utopia, decided to devote themselves first to criticizing the society in which they lived, and then to doing whatever they thought necessary so that those in power treat what they considered to be its worst flaws.
For some reactionaries, the militants they accuse of undermining society are only Marxists in a new form and much is made of the influence, according to them, harmful on them of the Frankfurt school and the thinker. Italian Antonio Gramsci. They take it for granted that, guided by a Machiavellian cabal hidden somewhere, a horde of malcontents are mounting a coordinated attack on the status quo in an attempt to replace Western democracies with a collectivist tyranny. However, unlike the revolutionaries of yesteryear who carried detailed blueprints of what they wanted to achieve in their pockets, their so-called heirs do not seem to have any particular socio-economic arrangement in mind and, in any case, many of their goals. are contradictory.
Most of them campaign on behalf of specific groups which they insist have always had a rough deal, but in complicated modern societies what a group – Muslims, for example, or people who want to change gender – desperately wants often goes against the interests of others. . Identity politics divides by nature, so in the UK feminists and the influential 'trans lobby' clash, Muslims clash with Hindus, and free speech advocates aren't just against successful individuals. to make illegal "hatred", but also the police who much prefer to arrest people because they are mean towards "minorities" than to waste their time chasing common criminals. Similar feuds are taking place in the United States, where new-style racists who want Whitey to pay for his many sins are currently on a roll.
As was always to be expected, the success of activists against all social evil, be it major or minor, real or simply imaginary, attracts their attention and is being exploited by a growing number of opportunists. At universities across the West, "grievance studies" – designed to turn young people into activists for a cause that academics responsible for it consider extremely important – have flourished to such an extent that they are shaking up the traditional humanities. The lucrative "human rights industry" has been joined by the even more profitable "race relations industry". They will soon be accompanied by others based on ecological concerns or, perhaps, the universal right to obtain free anti-Covid vaccines.
Argentina, where there are social problems a little more pressing than those which worry the more prosperous countries, has not yet become a major cultural battleground. After the military dictatorship threw in the towel, few people bothered to question the moral authority of organizations allegedly engaged in the defense of human rights, the best-known of which made a lot of money. They were able to do this because, after moving from Santa Cruz to Buenos Aires, Néstor Kirchner and his wife Cristina Fernández de Kirchner realized that it would be in their best interests to have their support. For a while it paid off generously, but their willingness to serve an obviously biased political movement brought them into disrepute; many of those who until recently were reluctant to criticize them have begun to point out that by ostensibly turning a blind eye to the appalling abuses taking place in places like Venezuela, Nicaragua and Cuba, let alone Iran and of China, mocks their noble pretensions disagreeably.
Fortunately, Argentina has so far offered limited scope for entrepreneurs interested in making money by dealing with race relations, but it would not be surprising if, thanks to the bewildering allusion from President Alberto Fernández to the "African-American descendants" among those immigrants who arrived by boat from Europe that he boasted when he welcomed the Spanish Prime Minister, some universities manage to exploit the government's interest in the subject by creating new departments to deepen it and find the right solutions. Even so, it would be astonishing if this country found room for a host of "diversocrats" like those who make a good living not only in most of the major North American universities, but also in school boards and commercial enterprises. In the United States, source of so many ideological innovations which in a few days fail on the Argentinian coast, race is now a big business and tells whites that they are all subject to an ancestral curse that they cannot get rid of. unless you get expert help. can earn you an enviable life.
It's hard to say how long this will all last, but there are signs that in English-speaking countries and France a counteroffensive is rapidly gaining momentum. This must bode ill for the tens of thousands of young people who have invested a great deal of time and money in obtaining degrees in a field to which the word "studies" has been added and who may soon find themselves facing a challenge. hostile labor market, and for all those expensive 'sensitivity training' specialists who have been hired by academic institutions and businesses to shame people of European descent for their alleged congenital racism. It could also be bad for politicians, including Joe Biden and Kamala Harris, who profited from the upsurge in racial baiting that followed the death of George Floyd; they now run the risk of losing the support of the black community on which the Democrats rely, and of the "Hispanic" community, both of whom generally want more and more severe policing in cities ravaged by crime like Chicago where a few days go by. without several people, mostly black, being murdered, and having good reason to oppose an allegedly anti-racist movement whose fiercest activists are wealthy white students with a pronounced taste for street violence.