Socio-cultural integration and holistic health among young Aboriginal adults | BMC Public Health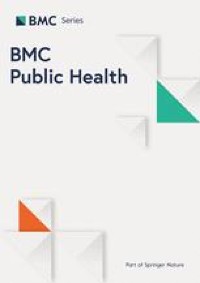 study design
The data comes from Healing pathways, a Longitudinal Community-Based Participatory Research (CBPR) Project, which began in 2002, at which time all enrolled tribal adolescents between the ages of 10 and 12 living on or near (within 50 miles) of the reservation / reserve were invited to participate with up to two adult caregivers. Participants were interviewed annually for 8 years from 2002 to 2010. In 2016, we began a ninth wave of interviews with the original study's target teens, who were young adults at the time. More detailed descriptions of CBPR's focus and methodology for healing pathways can be found elsewhere. [31,32,33]. In short, our approach centers Indigenous self-determination, leadership, and the co-creation of relationship-oriented teams in the research process (e.g., the project PI [MW] is Anishinaabe). As a team, we obtain formal permissions from the Tribal Council/Committee before applying for project funding. We work collaboratively as members of academic and community teams; the latter includes formal project councils called Community Research Councils (CRCs) made up of members of the tribal community of varying ages, work experiences, and perspectives. Together we make decisions about survey design and specific survey questions, hiring the data collection team and staffing decisions, setting project priorities and completing survey activities. dissemination of the results of community and scientific projects (e.g. presentations to tribal leaders, co-presentations at university conferences, collaborative editing, development of infographics, etc.). All manuscripts written using Healing Pathways data are shared with CRCs for formal feedback and dialogue on findings before being submitted to academic journals. Five (MW, AC, LK, KH, SW) of the seven lead authors of this study are Indigenous scholars and/or community members.
Setting
Data for the Healing Pathways study come from four reserves in the northern US Midwest and four First Nations reserves in Canada; all representing a single indigenous cultural group.
Sample
The sample for the current analyzes includes 513 participants who completed the Wave 10 interviews. We focus on Wave 10 because it was the first wave for which we included expanded integration assessments sociocultural in surveys. Wave 10 data was collected from 2018 to 2019 (we experienced a lag in study funding and data collection between Waves 8 and 9, hence the gap in the evaluation schedule ) when participants were 26–28 years old (mean age = 27.8 years). Participants received $50 as an incentive for their participation.
Ethical considerations
All participants were engaged in a consent process that included signed informed consent procedures. The study methods were/are developed collaboratively by community and academic team members and approved by the University's institutional review boards, and all methods were applied in accordance with relevant guidelines and regulations. Results are also shared with communities and participants through technical reports, infographics, project websites and a project YouTube channel. [34, 35].
Data gathering
Instruments
We assessed seven measures of social and cultural connection. Collectively, these measures represent indicators of socio-cultural integration. All measures were selected or created, reviewed and, where necessary, piloted and revised in collaboration with CRC members to maximize local and cultural validity, understanding and usefulness. Each of the measures of socio-cultural integration has been used by our team in previous research with Ojibway adults living with type 2 diabetes.
Welfare
Social support was assessed using an adapted version of the 2-Way Social Support Scale developed by Shakespeare-Finch & Obst [36]. In the original training and validation of the scale, factor analysis models showed that receiving emotional support, giving emotional support, receiving instrumental support, and giving instrumental support loaded onto separate factors. In this study, using principal axis factor analysis, all receiving social support indicators were loaded on one factor, and all giving social support indicators were loaded on another (two-factor eigenvalues > 1; oblique rotation factor loadings > 0.55). To receive social support, respondents were asked how much they agreed with six statements about receiving social support (e.g., there is someone in my life I can get emotional support from , I have someone to help me if I am not feeling well physically). For social support, respondents were asked eight questions about social support (e.g. when someone I was close to was sick, I helped them, I gave others a sense of comfort in times of need ). Response options ranged from (0) not at all true to (3) always true. The items were added together to create a scale of receive social support (α = 0.91) and provide social support (a = 0.86).
Social Login
Loneliness is a construct that taps into "weak social ties" and was assessed using an adapted version of the UCLA Loneliness Scale [37]. To be consistent with the other scales, all items were reverse-coded so that higher scores correspond to lower levels of loneliness. Respondents were asked six questions about loneliness (eg, I have no one to talk to, I feel completely alone). Response options ranged from (0) always to (3) never. The items were added together to create a measure of social link (a = 0.91).
Multicultural mastery
Multicultural fluency was assessed with the Multicultural Fluency Scale developed by Fok and colleagues [38]. Respondents were asked six questions about their friends and family (eg, by working with friends/family, I can solve my problems). Response options ranged from (0) strongly disagree to (3) strongly agree. Separate multicultural proficiency scales were created for peer (α = 0.86) and family (α = 0.89) by summing the items.
Cultural identification
Cultural identification was assessed with seven questions from the Group Identification Scale developed by Leach and colleagues [39]. Respondents were asked to what extent they agreed or disagreed with seven items about being Indigenous (eg, I feel a connection to other Indigenous people, I feel committed to Indigenous people). Response options ranged from (0) strongly disagree to (3) strongly agree. The items were summed to create a scale of cultural identification (a = 0.89).
Connectivity Awareness
Connectivity was assessed using the Connectivity Awareness Scale developed by Mohatt and colleagues [29]. Connections to community, nature and family were assessed using two items each, in which participants were asked the extent to which they agreed with each statement (for example, I feel connected to the nature). Factor analysis of the main axis showed that all six items were loaded on a single factor (a single factor had an eigenvalue >1, and the oblique rotation factor loadings for each indicator were >0.45) rather than being factored into three separate constructs. The six elements were added together to create a measure of awareness of connectivity (a = 0.75).
Results: self-rated health status
Well-being is measured using holistic assessments of self-rated physical, emotional and spiritual health based on calls for researchers to consider a range of health outcomes in studies of isolation/social integration [40]. Respondents were asked to rate their overall physical, mental and spiritual health. Response options were (0) poor, (1) fair, (2) good, (3) very good, and (4) excellent.
Demography
Six demographic variables were examined: sex (0 = male, 1 = female); age (continuous); personal income (continuous); currently residing on/off reservation (0 = off reservation, 1 = on reservation); education (less than high school [reference group], high school diploma or GED, some college or professional training and college diploma); and marital/relative status (single [reference group]married, cohabiting and cohabiting, cohabiting and not cohabiting, and all other relationship statuses).
Data analysis
Latent Profile Analysis (LPA) was used to examine the heterogeneity between the 7 various measures of social and cultural integration in version 8.1 of Mplus [41]. APL aims to identify groups or clusters of individuals who share similar responses across a set of observed indicators (i.e., socio-cultural integration; [42]. These latent groups, or classes, are not observed and are inferred from the data. The enumeration of classes is evaluated both by indices of statistical fit and by the substantial interpretability of the classes. Akaike's Information Criteria (AIC), Bayesian Information Criteria (BIC), Sample-Adjusted BIC (SA-BIC), Lo-Mendell-Rubin Likelihood Ratio Test (LMR- LRT; [43]and bootstrapped likelihood ratio test (BLRT; [44]) were examined as fitting statistics to select the optimal number of latent profiles. For all three information criteria (AIC, BIC and SA-BIC), lower values ​​indicate better model fit, and significant likelihood ratio tests (LMR-LRT and BLRT) indicate that a class model k fits the data better than a k-Model 1 class. The three-step approach [45] was used to examine the relationship between demographic variables and the latent membership profile. Each demographic variable was entered individually (unadjusted model) and simultaneously with the other variables (adjusted model) in a multinomial logistic regression model predicting profile membership. To examine the relationship between membership in the latent profile and the three distal self-rated health outcomes, the BCH [46] approach was used, which assesses the average differences between the latent profiles while taking into account the classification uncertainty of the latent profiles. Missing data are processed using maximum likelihood estimation. Very few participants (1 to 3 cases) lacked data on an indicator.